The New Jersey Senate and State Assembly
As you may know, the NJ State Senate and Assembly often vote on laws that may directly affect you. Chapter 78, which now requires that all Public Employees contribute to their medical, was one of those laws. You should take a moment to get to know who your local legislators are and if they are supporting laws that help you as a public sector employee. Below we have a link to 'find your legislator'.
We will also publish 'form' letters on certain issues to assist you in writing to your representative.
Many of the elected officials in this area have been loyal supporters of public sector employees and unions. Once in a while, we will ask you to write to them to remind them that we are watching. Sometime we will ask you to send a simple 'Thank you!'. We want your representative to remember that Union workers vote and if they ever forget us, we will forget to vote for them.
For Example:
Dear Assemblyman / Senator,

I am writing to you voice my support for the constitutional amendment concerning contributions to the state pension funds. S3100 Requires the State to pay its pension contributions on quarterly basis by August 1, November 1, February 1 and May 1 of each year. The Senate should vote to overide the Governor's veto and pass this into law.

I am in full support of this amendment. It is our duty to contribute to these funds and I will only support representatives that support this amendment.

Sincerely,

Mr./Ms.
---
Find your district on the map, then follow the link to find your Representatives.
---
Contact your state legislators at: http://www.njleg.state.nj.us/members/legsearch.asp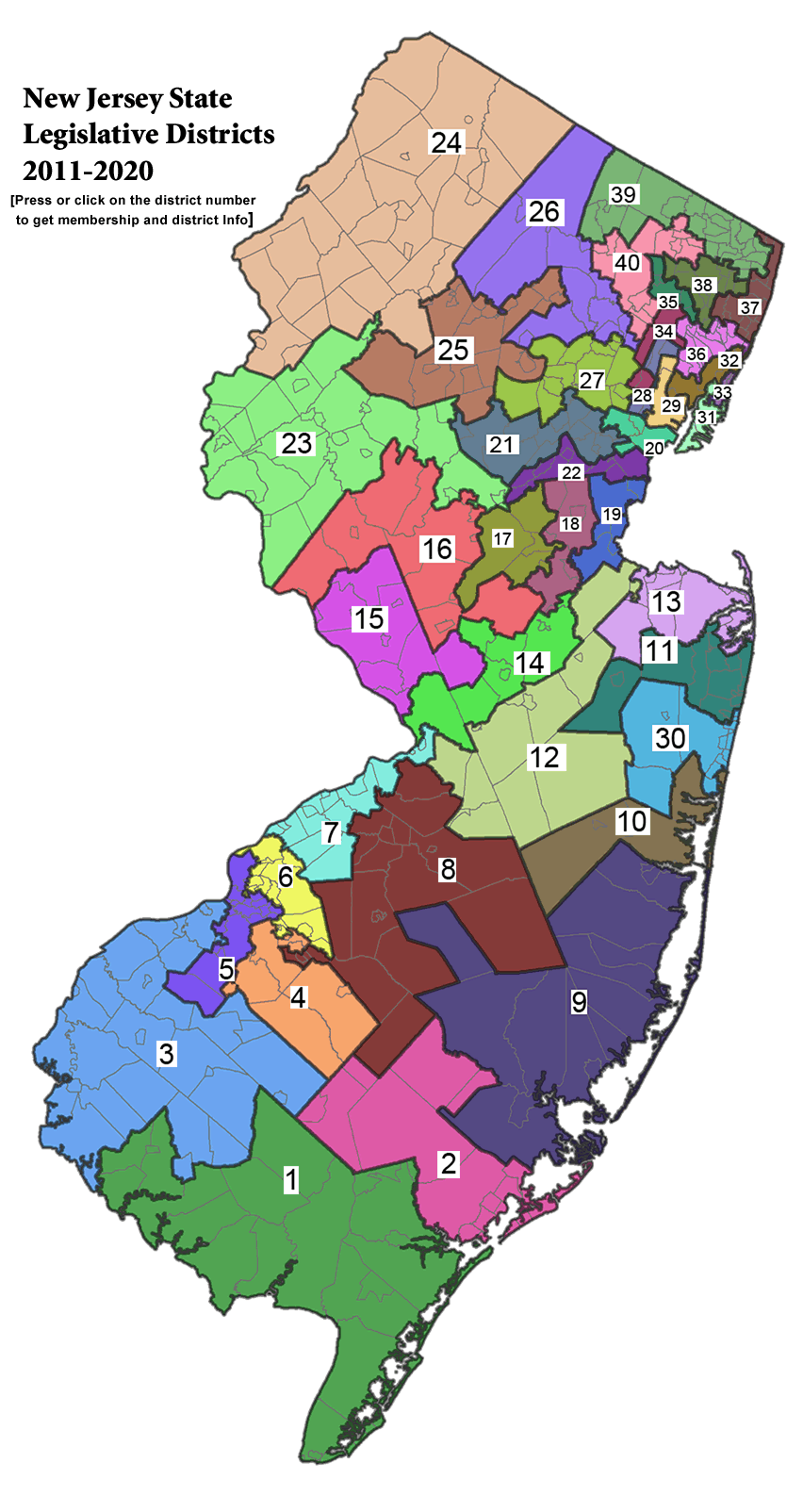 ---
Page Last Updated: Dec 18, 2015 (08:22:01)